Passport and the Police
Take care of your passport, and be careful what you sign.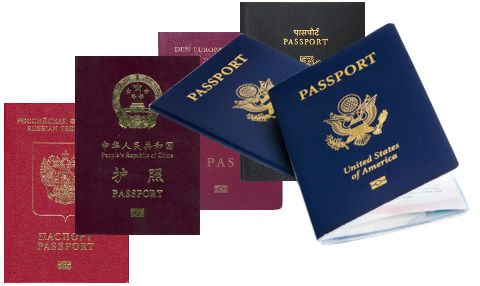 As a foreigner, the law requires you to bring your passport always when you are in Thailand. If the police stop you, and you cannot present your passport, the police may very well arrest you and bring you back to the police station.
In this situation, it may be beneficial if you run into a corrupt police officer who offers you to get out of trouble against one or more large banknotes (do not ever suggest this yourself).
However, carrying your passport is not convenient when you are going to the beach or if you are going out to party. If you lose your passport, you will then have to go through a lot of trouble in order to get a new one.
Fortunately, there is another option: The Thai authorities have several times announced, that they will accept a photocopy of the passport. Although the announcements have been inconsistent, I have not yet heard of the police arresting anyone if they have a photocopy. At worst, the police have told them to present their passport at the police station at a later time.
You do not need to make a copy of all the pages in the passport. You only need a copy of the page with your photo and of the page with the entry stamp. In addition, if you have a visa from the Thai embassy, you will need a copy of that page too.
You will not be stopped every now and then by the police and asked to present your passport. The police haven't stopped me yet even though I have spent years in Thailand.
However, in some areas, the police are more active than in other areas, the police in the Thong Lor police district in Bangkok are notorious in this regard. They may not only ask you to present your passport, they may demand a urine sample too in order to check it for forbidden substances. The Thong Lor police district includes the popular nightlife area Soi Cowboy.
Do Not Sign Papers in Thai
Should you for any reason find yourself at a police station - be it because of a lack of a passport, a theft report or otherwise - you should never sign anything without knowing exactly what you are signing. No matter how insignificantly it seems. Do not trust the police; get help from someone who can translate.
If someone accuse you of wrongdoing, then demand permission to contact your embassy before saying or signing anything - even if it means you will spend the night in a cell. If you sign anything, it may have far greater consequences. The police are not always your friend, even if you are the victim of a crime. I have heard of people that have signed a paper saying that they themselves are to blame for what they have suffered, thus the police will do nothing more in order to help you after the signature.
Do Not Hand Over Your Passport
If you rent a scooter or anything else, the owner may demand to keep your passport until you hand over the scooter again. There are two reasons why you should never do this:
As written above, you must be able to present your passport to the police. If the owner has your passport, he can use it to blackmail you. He may find a scratch on the scooter (it may very well have been there before you rented it), and now he demands you pay a handsome sum of money for the repair. If you do not pay, you will not get back your passport. The worst of them don't really need a reason to demand a sum of money in order extort money from you.
In addition, passports have a tendency to disappear if you hand them over to strangers. After the Malaysian flight MH370 disappeared in March 2014 on a trip between Kuala Lumpur and Beijing, it turned out that two of the passengers had used passports, which was both lost in Thailand. The thieves later sold the passports to Iranian asylum seekers who were on board the plane instead of the rightful owners of the passports.
If you cannot rent a scooter without giving the owner your passport, then rent from another place. Please note that some will require a deposit if they do not give them your passport, however, this is preferable to surrender the passport.
Should you rent a scooter, it may be advantageous to rent it from the hotel if they have such a service. First, they will usually not require your passport or a deposit, and also they have to think about their reputation, thus they are less prone to cheat you. The price may be slightly higher than at other places, but it may be cheaper in the long run.