Spend your holiday in Thailand.
Go, travel to Thailand and get the perfect, tropical holiday. Thailand offers a wide variety of choices for your holiday. You can spend your holiday relaxing on a sun lounger on the beach with an umbrella-equipped drink in hand; or, if you prefer a more active holiday, you can visit temples, go on a tour and enjoy the stunning scenery, or ride on an elephant.
You can even get the kind of experiences that insurers do not cover, such as white-water rafting, bungee jumps, open water diving, and rock climbing. Read more about the various places in Thailand and the activities you can enjoy in Thailand.
There is a lot of content on this page; to make it more manageable, you will find the various sections folded together. Press the headlines to open or close a section. You can always jump to the top of the page by pressing the Top button
below the Menu button.
Latest Articles
Most Popular Articles
Places in Thailand
Tips
Tags Top 10
Activities in Thailand
Nye billeder på Flickr
Most Popular Articles
The Thai pharmacies do not always care whether or not you have a prescription.
In Pattaya: no money, no honey; However, you do not need to have much money to get honey.
In virtually all restrooms in Thailand, you will find a small hose with a showerhead next to the toilet. It's called a bum gun and it is more hygienic than using toilet paper.
It will be a good idea to bring a pen for the flight as you get an arrival card to fill out.
It is very cheap to travel by bus in Thailand, although it also can be very boring and dangerous.
In Thailand, you can find ladyboys who are prettier than most girls are.
You will probably meet both beggars and children selling flowers on your holiday in Thailand.
The tuk-tuk is dangerous, unpleasant, and expensive. Nonetheless, you may want to take a ride in a tuk-tuk on your holiday in Thailand.
Use the bikini top and wear a T-shirt or a blouse when you go to and from the beach.
Things to do in Pattaya for children and adults.
Please find a list of all the articles at the sitemap.
Tips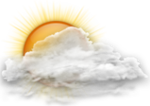 Read about the climate and weather in Thailand and about the rainy season.
How to get help in Thailand, useful phonenumbers, etc.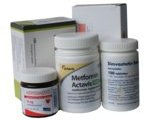 Can you bring your medications to Thailand? How about buying medications at the pharmacies in Thailand?
Make sure you are covered by a travel insurance!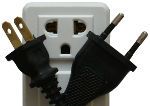 Can you use your eletrical equipment in Thailand? Read about Power plugs and sockets in Thailand.
Take care of your passport, read about the rules.
More tips for your holiday in Thailand.
Places in Thailand
Phuket is Thailand's largest island and the preferred holiday destination for most foreign tourists.
The Phi Phi Islands are a tropical paradise sporting a fantastic nature with impressive limestone mountains, caves, cliffs, and especially stunning beaches with white sand and crystal clear water.
Pattaya is not only for the sex tourists. Pattaya is known to be the world's largest red light district, and not without reason. However, in recent years, the city has done a lot to attract ordinary tourists; thus, it now has much more to offer than the many bars with girls you can rent for a short or a long time.
Hua Hin is a popular resort town for Thais and foreigners alike. In addition, many foreigners have settled as expats in Hua Hin in order to enjoy their retirement in a more comfortable temperature than in their home countries.
More places in Thailand.
Activities in Thailand
Bangkok is a shopaholic's paradise with huge malls that lie side by side in the city's centre. In addition, Bangkok has several large markets with countless stalls and shops.
Until 1767, Ayutthaya was the capital of Siam (Thailand). At one time, it was the world's largest city. Ayutthaya was conquered and deserted some 250 years ago; after almost 200 years of decay, Thailand started a restoration project. Today, the ruins of Ayutthaya is a popular attraction for tourists and Thais alike.
Maeklong Market is arguably the weirdest market in the world. The market is located not by the railway tracks but on the tracks. Read about the market and how to get there.
Looking for crystal clear water and golden beaches? You will find them in Thailand. Not least in Phuket, Thailand's largest island and the most popular tourist spot in Thailand.
Pattaya offers a lot of activities for children and adults alike. Read about some of the many offers.
More activities in Thailand.