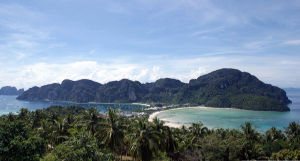 The Phi Phi Islands are a tropical paradise with stunning scenery in the form of impressive limestone mountains, caves, cliffs and especially stunning beaches with white sand and clear water. It is not without reason that the beach scenes in the movie The Beach, in which Leonardo De Caprio found the world's best beach, were filmed here.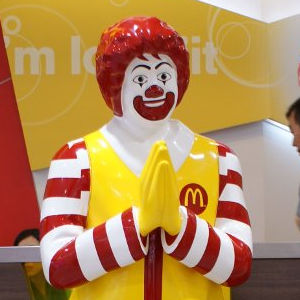 In Thailand, you do not shake hands when saying hello or goodbye, you use a wai. Read more about the wai, and why you only have to wai if you are Thai.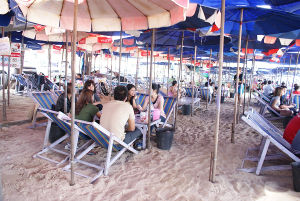 Cha-am is not a party town for tourists; here you will find peace and tran­quil­lity - and a beach that is very popu­lar among Thais. When Thais goes to the beach it is more like a picnic - and they defi­ni­tely do not go there in order to get a tan.
You will probably meet both beggars and children selling flowers on your holiday in Thailand. Read why you should never buy from a child or give them money.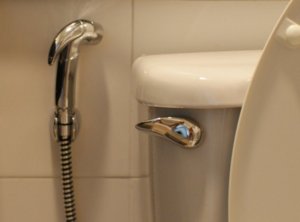 In virtually all toilets in Thailand, you will find a small hose with a shower­head next to the toilet. It is a butt shower, also known as a bum gun. Thai people use it instead of toilet paper, and you should definitely try it too.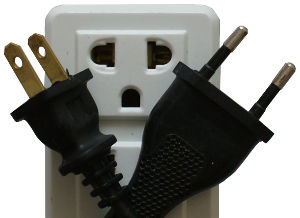 You may need a power converter for your holiday in Thailand. Learn more about the power sockets and plugs and the voltage they use in Thailand.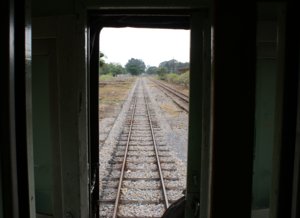 Travelling by train is very inexpensive in Thailand. However, you should only take the train if you have plenty of time. Or if you want to experience the Thai culture up close, as swarms of vendors board the train at the stations to hawk food, candy, newspapers and drinks for the travellers.